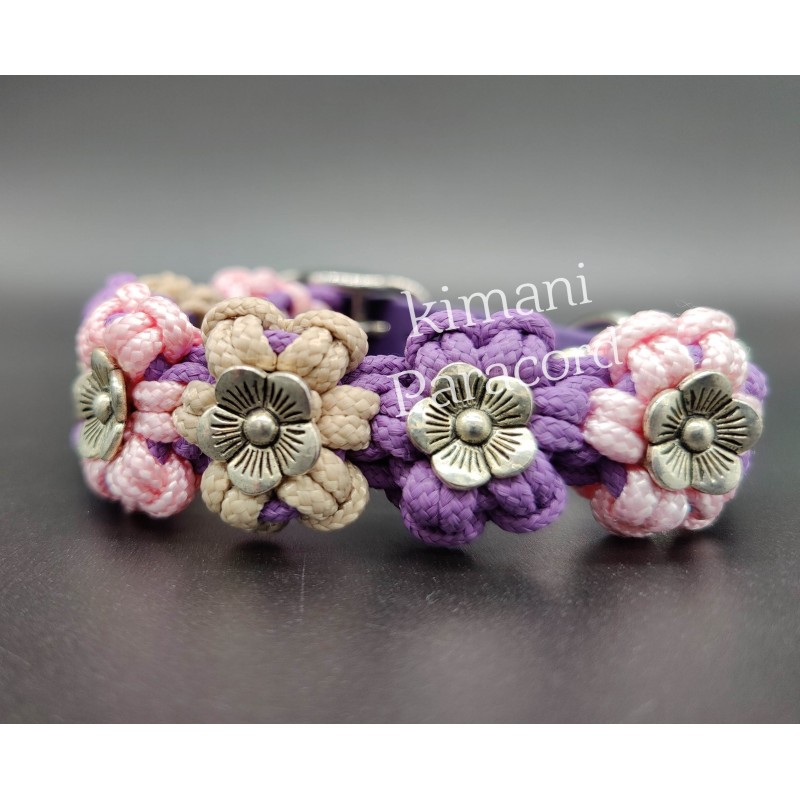  
Halsband bloemen
Inclusief belasting
2 - 3 weken levertermijn
Smalle halsband van + - 3cm in type 3  2.5 cm in type 2.
Bloemen kunnen allemaal in dezelfde kleur allemaal verschillen of 2 of 3,... kleuren.
Kleuren op de foto zijn:
Sand
Lilac
Roze
Neon turquouise & black shock wave
Op de foto met verstelbare gesp in biothane, kan ook met kliksluiting, slip of halfcheck sluiting gelieve te vermelden in opmerkingen.
Je bent misschien ook geïnteresseerd in